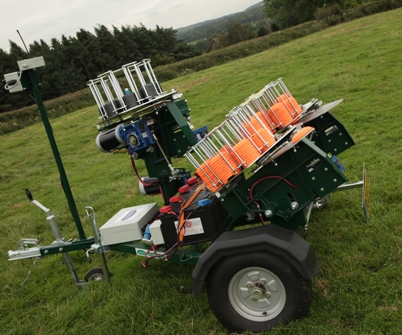 Promatic Huntsman XP Simulated Game Trailer
We are very proud of our Huntsman XP Game Trailer!!
With two front  – linked traps that oscillate side to side, and a rear full wobble midi trap which throws random and spontaneous targets, the Huntsman XP offers a natural flowing spread of birds over a huge area. With the use of the inbuilt flurries, we can simulate high driven pheasant, darting grouse, partridge, ducks – whatever bird you prefer.
Our trailer holds 600 birds so we can provide fast and furious action without stopping the action to re-fill. We can provide the action if you can you handle it!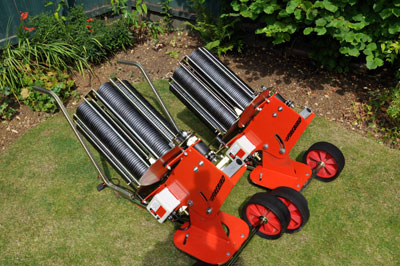 Bidwell Firebird Traps
We have 7 Bidwell traps with the capacity to release 300 birds before refilling and a Tidwell rabbit trap as well.
These traps will fire birds at up to 70 degrees (and even 50 degrees sideways) for the screaming teal option and can re-cock in under 2 seconds!
All our Bidwells are equipped with radio remotes so we can position them where you like without worrying about trailing wires as we move around. We have also invested in the latest remotes so we can fire any number of traps from a single remote. A simultaneous pair is now a breeze!
Contact Us
To find out more about what we can do for you and your shoot you can either call us on 0800 0438 470 or use the form below and we will get back to you as soon as we can